MCA Coding of a Lagoon Catamaran
Julian Smith of Hamble Marine Surveys has been busy in La Rochelle in France preparing a brand new Lagoon 450 Catamaran for charter in the British Virgin Islands (BVI's). After completion of the standard commissioning process the vessel had to be equipped and prepared for inspection to meet the MCA Code of Practice as is required for any red ensign flagged vessel commercially operated.
The whole projects began almost 5 weeks earlier with meeting at the head office for Lagoon Catamarans in Bordeaux. To meet MCA Code of Compliance every Catamaran with over 7 passengers requires a Stability Booklet which details the exact nature of the vessel in different conditions taking her design, sail plan and installed systems into consideration.
The vessel to meet the requirements of the MCA has to be equipped with a substancial amount of specific safety equipment that must be compliant in its design and in its fitting on the vessel. A good example of this is the liferaft which must be ISO 9650 in design and contained in a cannister stowed in a suitable location such that it is accessible even with the vessel capsized. The liferaft must also be fitted with a hydrostatic release and the whole unit installed correctly.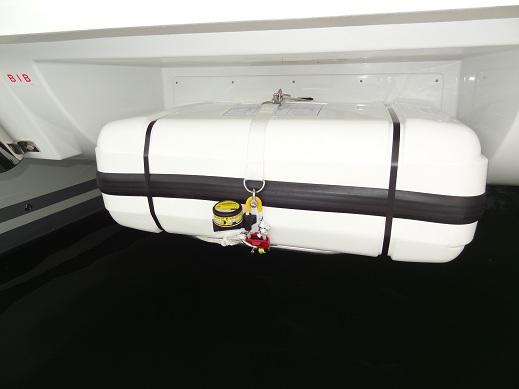 An Ocean Safety 10 man ISO liferaft installed with a Hydrostatic release.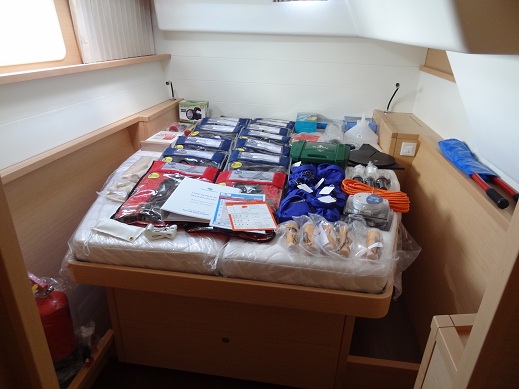 One of two cabins full of safety equipment specific to the MCA's requirements for commercial charter operations.
On completion the new Lagoon 450 'Gypsy Princess' begins her life as a charter vessel ready to depart for the BVI's. Hamble Marine Surveys wishes her Captain, Crew and Owner all the very best for the future.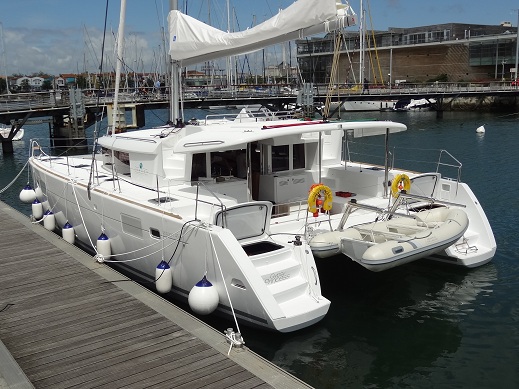 If you have a new build or existing vessel that needs preparation to meet MCA Code of Compliance for commercial charter then contact Hamble Marine Surveys who specialise in project managing and overseeing all aspects of charter prepartion on vessel worldwide.