Custom Survey on 49 foot steel vessel
Complex Survey with no RCD, VAT or Title documents
Hamble Marine Surveys are delighted to announce the completion of a survey on a 49ft Steel vessel. The vessel was constructed from steel and partially fitted-out requiring a detailed and custom approach to the survey including advice on RCD, Bills of Sale and VAT.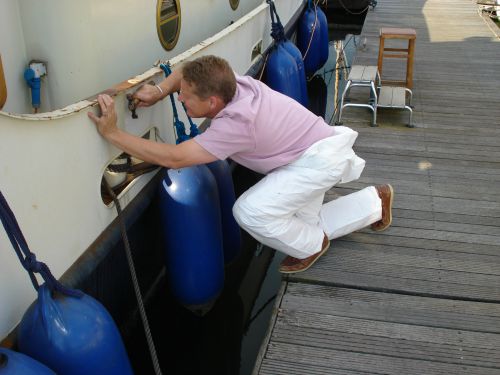 The vessel had numerious systems partially installed but only some, after nearly 5 years, had been fully commissioned and in some cases never used. To support our client professionally we went out of way to approach this survey with an open mind and investigative angle to determine what was and was not available to inspect and who installed which system and to the required standards. The survey was approached from an initial inspection angle, followed by a thorough secondary inspection once the issues of RCD, Title and VAT had been addressed.
We are delighted to provide services to customers where a straight forward survey is not allways possible and with our experience we are able to assist with matters relating to RCD, VAT and others.
Following the survey Julian Smith owner of Hamble Marine Surveys was able to offer his considerable experience in overseeing the project management of the fit-out of this vessel supervising and signing off work ranging from a complete external re-coating to fitting new electronics and updating the various electrical systems.
With over 20 years experience in the marine industry and a member of the prestigious International Institute of Marine Surveyors (IIMS) Julian Smith is available to provide survey and consultancy services.